Ingredients
1 cup gram flour
1 cup rice flour
1 cup coconut milk or water
1 1/2 teaspoon chillie powder
1 1/2 teaspoon cumin seeds
Salt to taste
Coconut Oil for frying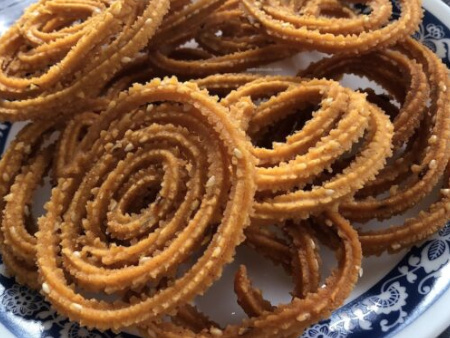 Method
Mix all ingredients together to a paste that could be passed through Murukku mould
as shown above. This paste should be made and kept aside for an hour.
Pipe through murukku mould into a flat plate to form a spiral.
Carefully transfer it to heated oil with a flat spoon and deep fry until golden brown.
Turn over after murukku is fried and allow to fry a few seconds on the other side.
Once it cools down, it can be stored in an airtight container for a few weeks.