Ingredients
1 cup Urad dhal(uludhu seeds)
1 tbspn finely chopped ginger
1 onion finely chopped
10 curry leaves finely chopped
2 green chillies finely chopped
Salt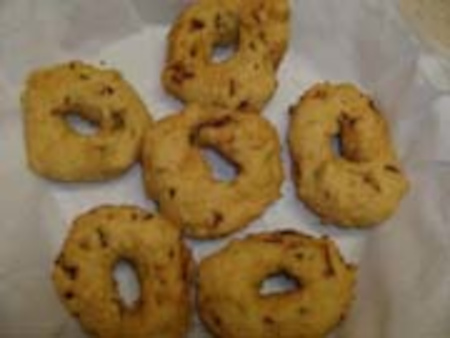 Method
place dhal in a bowl and saok for 1 hour. Drain thoroughly and grind for 10 minutes or until smooth.You can use a food processor to grind.Add a little water if it does not get smooth. Then put the batter into a bowl and add the chopped onions, chillies, ginger, curry leaves and salt and mix well.
Heat the oil and take golf ball size dough of mix roll them into a plastic paper.Flaten it and make a hole in the center. Carefully remove it and add to a heated frying pan and deep fry them well until golden brown.
Do not add a lot of water when grinding or else the dough will not stick together.