Ingredients
500g sugar
500g coconut scraped finely
1 small can of sweetened condensed milk – 14 oz (396 g)
1 cups water
Vanilla
Green colouring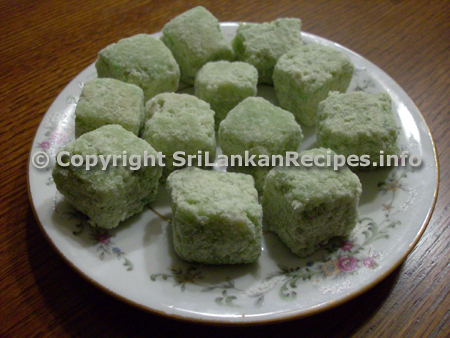 Method
1. Put water and sugar into heavy bottomed saucepan, keep on low fire and make thick syrup.
2. Keep stirring and when the syrup is thick, add coconut.
3. When it is thick, add sweetened condensed milk too, keep stirring on low fire.
4. Add flavours and color.
5. Switch off fire, when mixture leaves sides of pan, keep stirring for another 10-15 minutes, until mixture is very thick.
6. Spread on a greased tray and mark while hot.
7. When cool, cut into pieces.