CABBAGE MALLUN / GOWA MALLUN RECIPE
Ingredients
1 Cabbage
Turmeric powder
Salt to taste
unraosted curry powder
2 cloves garlic
1/2 cup shredded coconut
1 tbsn mustard powder
2 green chillies
lime juice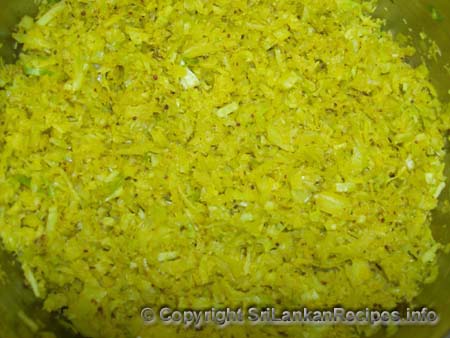 Method
Wash the cabbage well and shred or cut it into very small pieces. Add some turmeic powder and salt with a little water and cook for a while (cabbage contains water so don't add too much).
Chop the garlic and green chillies. Then add shredded coconut,mustard
powder, lime juice, curry powder, curry leaves and chop everything together using a food processor or a grinding pot. Add the coconut mix into the cabbage and stir well. When the coconut mix is cooked remove from fire.